3 Bed, 1,600 Sq. Ft., Ranch/Cape, 26'8" x 60'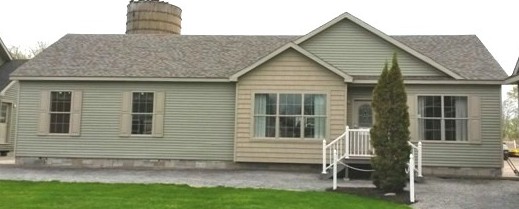 This home was on display at our Syracuse location. You may remember it as the Cleveland. When we first saw this home at the Commodore Fall show we knew we had to bring this model to our sales center.

Commodores unique designs packed with additional standard features made this a very popular home. A combination of eye appeal, practicality and built in amenities make this home an incredible value.

The standard plan is 26'8" x 56' approx 1,496 sq. ft.

As displayed this home was 26'8" x 60' approx. 1,600 sq. ft. You can add footage to increase the size of the rooms, and a sliding glass door to the back of the house, choose from optional kitchen islands and it can be ordered as a sectional home. Ask for alternate floor plans.
Not on Display
Not in stock. Stop in for pricing.