3 Bed, 1,135 Sq. Ft., Ranch/Cape, 26' x 44'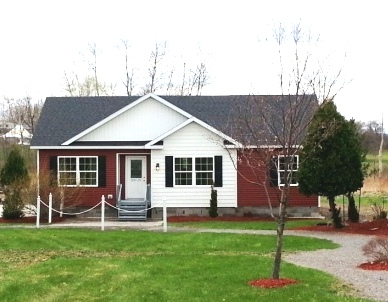 We had this on display as a ranch but change the roof pitch and you now have a Cape. Better yet… you can even increase the size of the home! With all of our homes, you can make the changes you need to suit your lifestyle.
Not in stock. Stop in for pricing.