3 or 4 or 5 Bed, 1,320 Sq. Ft., Ranch/Cape, 31 x 44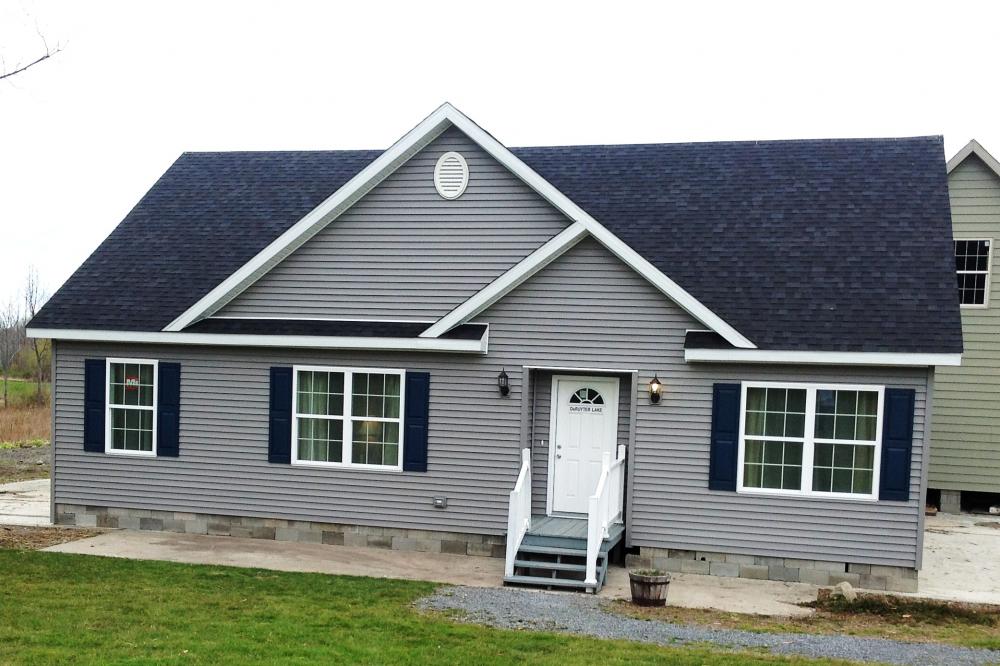 The house starts out as a Ranch and easily turns into a Cape by changing the roof pitch to a 9/12.

Or go with a 12/12 pitch and add dormers. This home was 30 x 44 approx 1,320 sq ft on the 1st floor alone. Many of our customers added square footage to make the bedrooms larger and also added the glamour bath option.

Lots of options and ways to customize this home we called the Deruyter Lake.
Build on Your Home Site
Not in Stock. Stop in for Pricing.