2 Bed, 1,531 Sq. Ft., Ranch/Cape, 28' x 56'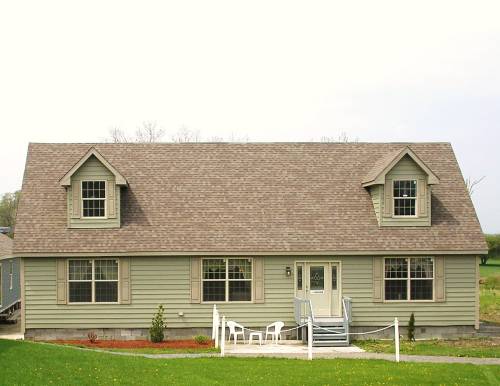 This 3 bedroom "Classic Cape Cod" design with its twin dormers offers the homeowner plenty of New England charm and plenty of curb appeal. This home has 1,531 square feet on the first level and another 1,036 square feet of unfinished space on the second level that is ready for the owner to build two more bedrooms both with dormer alcoves... and a third bath!
Not in stock. Stop in for pricing.