2 Bed, 816 Sq. Ft., Cottages and Camps, 24' x 48' (44')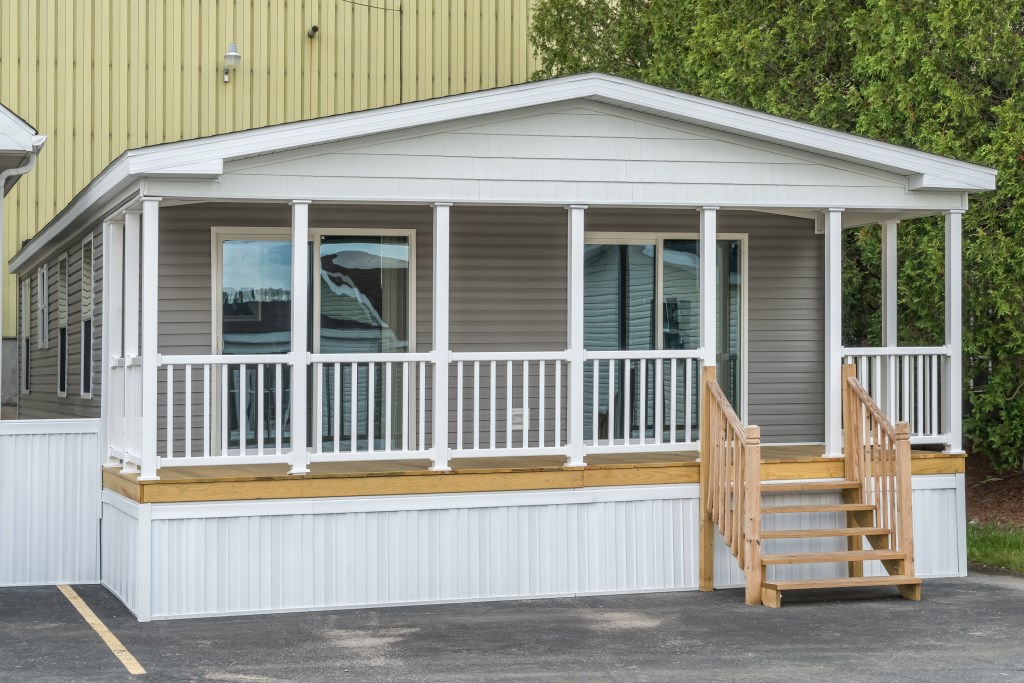 It's another SUPER-CUTE Tiny House!

This home is a part of the Commodore Blazer Bungalow Series and is the ideal plan for a seasonal cottage or camp. Or make this your year-round home.

As displayed, we added the optional 8' covered porch, along with the "Urban Package", and chose plank flooring in lieu of vinyl floor in the kitchen, nook, utility room and living room.

Of course, you can option your tiny house just the way you want. We also have a tiny house in Brewerton, "The Taylor" which is 607 sq ft.
Not on Display
Not in stock. Stop in for pricing.